Board of Directors
OAR is a community-based nonprofit operated by a staff of dedicated professionals who are advised by a volunteer Board of Directors.  Board members represent the various communities that OAR serves.
Officers

Susan Olson, Chair
Susan Olson is a Vice President for Government Relations at Natixis Global Asset Management-U.S. Distribution.  In this role, she serves as the company's point person for interactions with government and helps keep it up-to-date with respect to the regulatory environment as well as ongoing governmental issues and initiatives.  Her previous positions include serving as a Managing Regional Director for this company.  Susan earned a B.A. in International Business with a minor in Spanish from the University of Nebraska-Lincoln.  She is a chairperson for the community outreach program of the Rock Spring United Congregational Church in Arlington.  She is a graduate and member of Leadership Arlington and volunteers at the Arlington Street People's Assistance Network (A-SPAN), a nonprofit that helps people in the community who are homeless.  Susan joined the OAR Board in 2014 and was elected Board Chair in July 2016.  She currently serves on the Executive and Development Committees.
Dr. Alfred Taylor, Jr., Vice Chair
Dr. Alfred Taylor, Jr. is a retired educator and active member of the Arlington community.  Beginning in 1979, he devoted 31 years of service to the then newly established University of the District of Columbia, serving as Associate Dean of the College of Physical Science, Engineering and Technology and Assistant and Acting Dean for the College of Professional Studies.  He earned his Ed.D. in Administration of Higher Education at the Virginia Polytechnic Institute and State University.  A native of Arlington, Dr. Taylor has lived most of his life in the Nauck neighborhood where he still resides.  He has served as President of the Nauck Civic Association and on the Board of Directors of the Nauck Revitalization Organization.  His work in the community has included chairing the Juvenile Detention Center Commission for Northern Virginia and the Arlington County Human Rights Committee; serving on the Advisory Committee for the Arlington Career Center, the Arlington Police Chief's Advisory Committee, and on the Boards of Directors of the Virginia Health Systems Agency and the Arlington Branch of the NAACP.  Dr. Taylor joined the OAR Board of Directors in 2013 and was elected Vice-Chair in July 2016.
Kate Miner, Treasurer
Kate Miner is currently the Director of Finance for the Academy of the Holy Cross in Kensington, Maryland.  She previously served as Director of Finance and Administrative Services for Georgetown Visitation Preparatory School in Washington D.C., where she worked since 1997 overseeing all financial operations, managing an endowment portfolio of $16 million, and overseeing plan operations.  Before her career at Georgetown Visitation, she was the Director of Program Budgeting for Blue Cross and Blue Shield's Federal Employee Program, managing a $12 billion annual contract with the U.S. Government to provide health insurance to 2.1 million federal workers and their families.  Kate joined the OAR Board in 2014 as a concerned citizen who now has time to be active in helping the community understand its role in reducing mass incarceration.  A resident of Alexandria, Virginia, she serves on the Executive Committee, Finance Committee, and Governance Committee.
Rev. Dr. Kathy Dwyer, Secretary
Rev. Dr.  Kathryn Nystrand Dwyer (Kathy) is the Senior Pastor of Rock Spring Congregational United Church of Christ in Arlington, Virginia.  Before coming to Rock Spring and Arlington in 2010, Kathy served churches in the central Ohio area and also spent several years working as a development officer.  She is a graduate of Miami University of Ohio and earned a Masters of Divinity from the Methodist Theological School in Ohio and a Doctor of Ministry in Preaching from the Chicago Theological Seminary.  Kathy has two grown children and lives with her husband, Dale Dwyer.  She joined the OAR Board in 2015, became its Treasurer in 2016, and currently serves on the Executive and Development Committees.
Directors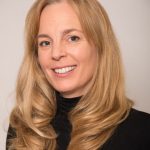 Sheila Berry
Sheila Berry is part of the Human Capital Management team at Accenture Federal Services.  In this position, she helps predict federal staffing needs, identifies skills needed in the workforce, and recommends ways for federal agencies to recruit, develop, compensate and motivate staff in a cost-effective manner.  She previously served as Director of the Centers of Excellence at Freedom Partners Shared Services in Arlington and worked as a senior business systems analyst with Booz Allen Hamilton.  Sheila is also the founder and Executive Director of Living Vicky, an Arlington-based nonprofit that develops and delivers workplace soft skills for women.  A 2014 graduate of the Leadership Arlington Signature Program, she earned the designation of Certified ScrumMaster from the Scrum Alliance and holds a B.A. in Business Administration/Management from Strayer University.  Her areas of professional expertise include strategic planning, risk management, organizational change management, and IT application development and governance.  Sheila joined the Board in 2016 and chairs the Technology Taskforce.

Alejandra Santaolalla
Alejandra Santaolalla is currently the Grants Manager and Compliance Liaison at the League of Conservation Voters.  She has previous experience as a grant writer and has worked for nonprofit organizations advocating for women's reproductive health and for increasing the number of women in elected office who support reproductive health choices for all.  Alejandra is a Commissioner on the Arlington Commission on the Status of Women.  She graduated from Trinity Washington University with an M.A. in Nonprofit Management.  She is also a graduate of the Sorenson Institute for Political Leadership and was a member of the Leadership Arlington Young Professionals Program Class of 2013.  She joined the OAR Board in 2016; she currently co-chairs the Development Committee and serves on the Governance Committee.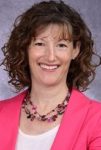 Ann Springer
Ann D. Springer is Associate General Counsel at the American Psychological Association, a large 501(c)(3) nonprofit organization located in Washington, D.C. There she focuses on counseling and policy guidance on a range of corporate governance and risk management issues, as well as nonprofit tax, employment, education, ethics and accreditation.  She has also served as General Counsel to the American Association of University Professors and on the faculty of the Washington College of Law at American University.  Ann previously practiced law at McCutchen, Doyle, Brown and Enersen in San Francisco, where she joined the ACLU and other team members in bringing impact class action litigation against the State of California regarding Constitutional violations in the provision of health care in women's prisons.  She joined the OAR Board in 2016 and chairs the Governance Committee.
Ex-Officio, Elizabeth Jones Valderrama, MA, CVA, Executive Director
Elizabeth Jones Valderrama was appointed Executive Director of OAR after a nationwide search in December 2015.  As an integral member of the OAR team for more than 12 years, she served previously as Associate Director and Director of Volunteer and Education Services, Director of Development and Special Projects, and Chief Operating Officer and Director of Programs.  Elizabeth was born in Costa Rica and moved to Arlington with her family when she was 9 years old.  She attended Arlington Public Schools and graduated from Washington-Lee High School as its first Hispanic/Latina valedictorian.  She earned a B.A. in Spanish and Latin American Studies from the University of Virginia and a Master's in Organizational Management from the University of Phoenix.  Elizabeth is a Certified Volunteer Administrator (CVA) and graduate of the Leadership Arlington Signature Program.  She serves on the Alexandria Community Criminal Justice Board, the Alexandria/Arlington Regional Workforce Council, the Arlington County Community Criminal Justice Board, and Leadership Arlington's Programs Committee.