Board of Directors
OAR is a community-based nonprofit operated by a staff of dedicated professionals who are advised by a volunteer Board of Directors.  Board members represent the various communities that OAR serves.
Officers
Rev. Dr. Kathy Dwyer, Chair
Rev. Dr. Kathryn Nystrand Dwyer (Kathy) is the Senior Pastor of Rock Spring Congregational United Church of Christ in Arlington, Virginia. Before coming to Rock Spring and Arlington in 2010, Kathy served churches in the central Ohio area and also spent several years working as a development officer. She is a graduate of Miami University of Ohio and earned a Masters of Divinity from the Methodist Theological School in Ohio and a Doctor of Ministry in Preaching from the Chicago Theological Seminary. Kathy has two grown children and lives with her husband, Dale Dwyer. She joined the OAR Board in 2015, became its Secretary in 2016, was elected to serve as its Vice Chair in 2018, and began serving as the Chair in July 2019. She serves on the Executive and Development Committees.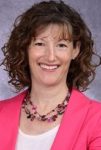 Ann Springer, Vice Chair
Ann D. Springer is Associate General Counsel at the American Psychological Association, a large 501(c)(3) nonprofit organization located in Washington, D.C. There she focuses on counseling and policy guidance on a range of corporate governance and risk management issues, as well as nonprofit tax, employment, education, ethics and accreditation. She has also served as General Counsel to the American Association of University Professors and on the faculty of the Washington College of Law at American University. Ann previously practiced law at McCutchen, Doyle, Brown and Enersen in San Francisco, where she joined the ACLU and other team members in bringing impact class action litigation against the State of California regarding Constitutional violations in the provision of health care in women's prisons. She joined the OAR Board in 2016, in 2018, she was elected Board Secretary, and in 2019 she was elected Vice Chair. She serves on the Executive and Governance Committees.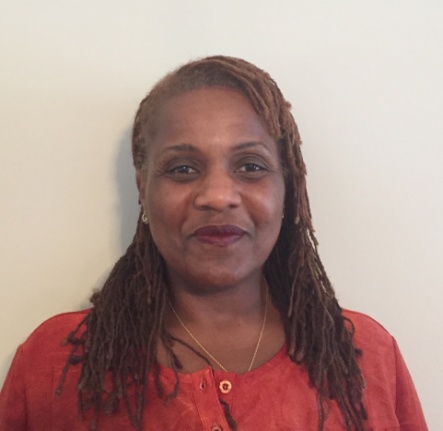 Wendy Webb, Treasurer
Wendy Webb is currently the Human Resource Commander for the Alexandria Police Department. She previously served 30 years with the Alexandria, Virginia, Sheriff's Office, from 1986 through her retirement in December 2016, in positions that included Chief Deputy (2013-2016), Captain (2009-2013), and Division Chief (2007-2009). Her responsibilities ranged from managing administrative and inmate support services to directing the operations of the Alexandria Adult Detention Center. Wendy earned a Bachelor's degree in Sociology at the University of Virginia and completed Master's level courses in Psychology and Human Resources Management at George Mason University. A life-long resident of Northern Virginia, Wendy lives in Alexandria and volunteers at the Alfred Street Baptist Church in programs to help the needy. Her volunteer service in the past included work with Rising Hope Mission Church, the Capital Area Food Bank, and a community center in southeast Washington, D.C. She joined OAR's Board of Directors in November 2017, was elected Treasurer in 2018, and serves on OAR's Finance Committee.

Alejandra Santaolalla, Secretary
Alejandra Santaolalla is currently the Grants Manager and Compliance Liaison at the League of Conservation Voters. She has previous experience as a grant writer and has worked for nonprofit organizations advocating for women's reproductive health and for increasing the number of women in elected office who support reproductive health choices for all. Alejandra is a Commissioner on the Arlington Commission on the Status of Women. She graduated from Trinity Washington University with an M.A. in Nonprofit Management. She is also a graduate of the Sorenson Institute for Political Leadership and was a member of the Leadership Arlington Young Professionals Program Class of 2013. She joined the OAR Board in 2016; she currently serves on the Executive, Development, and Governance Committees.
Directors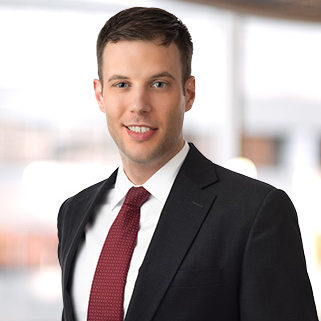 Brett Covington
Brett Covington joined the OAR Board of Directors in November 2017 after providing pro bono legal services for the organization over a two-year period. He is a Senior Associate with Hollingsworth LLP in Washington D.C., where he manages complex civil litigation for corporate clients. He was an Associate with Saul Ewing LLP from 2011 to April 2017 and worked for two years as a Law Clerk for a U.S. District Court Judge in Tennessee, a position in which he dealt extensively with criminal sentencing issues. Brett earned his J.D. from Georgetown University Law Center in 2009. He is a member of the bar in the District of Columbia and New York, serves as a mentor with Big Brothers, and is active with Leadership Arlington. He holds a Bachelor's degree in Political Science and Religion from Wake Forest University. He currently lives in Alexandria and has also been a resident of Arlington. Brett is the Chair of the OAR Board's Governance Committee.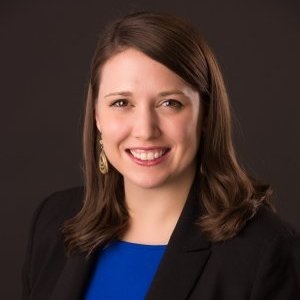 Mara D'Amico
Mara D'Amico is a Training Administrator with the American College of Obstetricians and Gynecologists in Washington, D.C. From 2014-2016, she served as a Communications Fellow at the Georgetown Institute for Women, Peace and Security. Mara earned a Master's of Public Service from the Clinton School of Public Service at the University of Arkansas and is a graduate of Central Michigan University, where she earned a B.S. in Business Administration. A resident of Arlington, she is an alumni Board member for the Clinton School and Central Michigan's Volunteer Center and volunteers with Girls on the Run of Northern Virginia and the Crisis Text Line. She joined OAR's Board of Directors in November 2017 and serves as the Chair of OAR's Development Committee.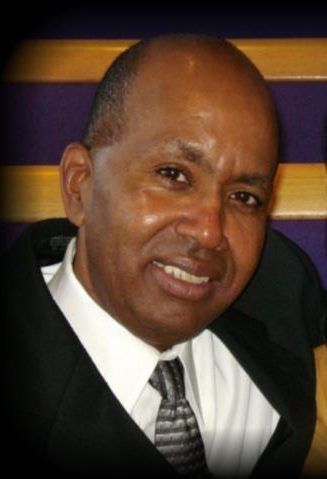 Don Hayes
Don Hayes currently serves as Captain and Chaplain for the City of Alexandria Police Department, where he has been employed since 1981. During his tenure with the Department, he has received numerous awards, including being named Officer of the Year. Don is also the Pastor of the Oakland Baptist Church in Alexandria, a position he has held since 2006. He is only the 9th individual to serve in this capacity for this 120-year-old faith community. A native of Washington, D.C., Don now lives in the City of Alexandria, Virginia. An advocate of education and life-long learning, Don most recently earned a Masters of Divinity from Liberty University in Lynchburg, Virginia. He holds a Master's degree in Management and Leadership from The Johns Hopkins University in Baltimore, Maryland. He joined OAR's Board of Directors in September 2018 and serves on the Development Committee.

Susan Olson
Susan Olson is a Vice President for Government Relations at Natixis Global Asset Management-U.S. Distribution. In this role, she serves as the company's point person for interactions with government and helps keep it up-to-date with respect to the regulatory environment as well as ongoing governmental issues and initiatives. Her previous positions include serving as a Managing Regional Director for this company. Susan earned a B.A. in International Business with a minor in Spanish from the University of Nebraska-Lincoln. She is a chairperson for the community outreach program of the Rock Spring United Congregational Church in Arlington. She is a graduate and member of Leadership Arlington and volunteers at the Arlington Street People's Assistance Network (A-SPAN), a nonprofit that helps people in the community who are homeless. Susan joined the OAR Board in 2014 and was elected Board Chair in July 2016 and served until June 2019.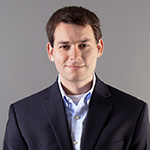 Robert Roudik
Robert Roudik is a Certified Public Accountant and Certified Fraud Examiner. As a Supervisor at the firm Tate and Tryon in Washington DC, he provides accounting, financial reporting, budget development, and business advisory services to nonprofit organizations. His interest in the criminal justice system dates back to his volunteer work with a teen diversion program in high school. A native of North Potomac, Maryland, Robert graduated from the University of Maryland, College Park with a B.S. in Accounting and earned a Masters in that discipline from American University in Washington, D.C. In previous positions, he served as staff accountant for two Northern Virginia-based organizations, the Air Line Pilots Association and the National Parent Teacher Association. A resident of Alexandria, he serves on the OAR Board's Finance Committee and is a member of the American Institute of Certified Public Accountants, the Association of Certified Fraud Examiners, and the Greater Washington Society of CPAs.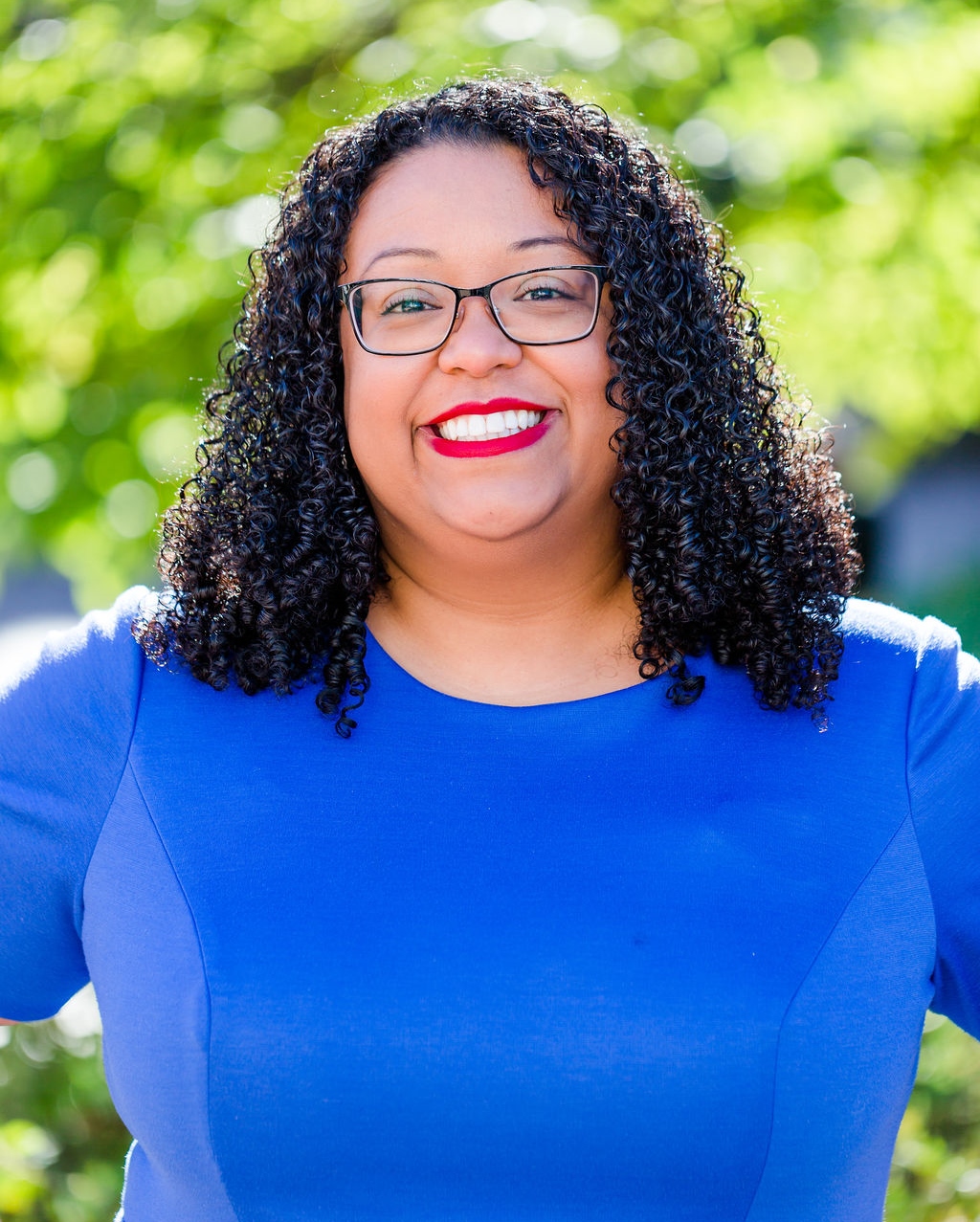 Ex-Officio, Elizabeth Jones Valderrama, MA, CVA, Executive Director
Elizabeth Jones Valderrama is Executive Director of Offender Aid and Restoration of Arlington, Alexandria, and Falls Church (OAR). Ms. Jones Valderrama has been an integral member of the OAR team for more than 14 years, including five years as OAR's Chief Operating Officer focused on implementing best practice and evidence-based models for OAR programs and creating a working environment where staff quality, professionalism, and commitment grew and new staff positions were created. At nine years old, Elizabeth moved with her family from Costa Rica to Arlington, Virginia where she graduated from Washington-Lee High School in 1998 as the high school's first Hispanic/Latina Valedictorian. She earned a BA in Spanish and Latin American Studies from the University of Virginia in 2002 and a Master's Degree in Organizational Management from the University of Phoenix in 2005. She is a Certified Volunteer Administrator (CVA), a 2009 graduate of Leadership Center for Excellence Leadership Arlington Signature Program, was honored in 2014 as one of the 40 Emerging Community Leaders under 40 years old in the City of Alexandria. Elizabeth Jones Valderrama currently serves on the Alexandria Community Criminal Justice Board, Alexandria/Arlington Regional Workforce Council, Arlington County Community Criminal Justice Board, and the Leadership Center for Excellence's Board of Regents. Elizabeth is a facilitator for Encore Learning's class Crime, Public Safety, Justice, and Reentry in Arlington. For the last six years, she has worked to shape statewide reentry programs through the Pre and Post Incarceration Services Coalition (PAPIS: Virginia Reentry Coalition).