Board of Directors
OAR is a community-based nonprofit operated by a staff of dedicated professionals who are advised by a volunteer Board of Directors.  Board members represent the various communities that OAR serves.
Officers

Alejandra Santaolalla, Chair | Pronouns: she, her, hers
Alejandra Santaolalla is currently the Grants Manager and Compliance Liaison at the League of Conservation Voters. She has previous experience as a grant writer and has worked for nonprofit organizations advocating for women's reproductive health and for increasing the number of women in elected office who support reproductive health choices for all. Alejandra is a Commissioner on the Arlington Commission on the Status of Women. She graduated from Trinity Washington University with an M.A. in Nonprofit Management. She is also a graduate of the Sorenson Institute for Political Leadership and was a member of the Leadership Arlington Young Professionals Program Class of 2013. She joined the OAR Board in 2016 and is currently serving as OAR's Board Chair since September 2020. Alejandra also serves on the Executive, Development, and Governance Committees.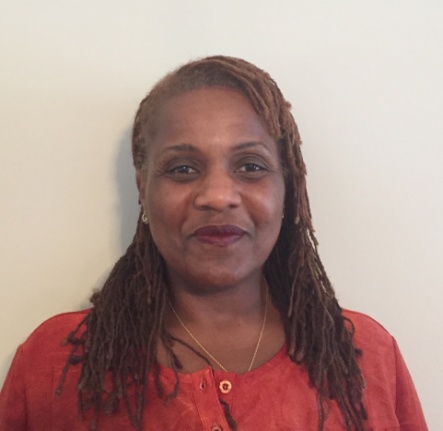 Wendy Webb, Vice Chair | Pronouns: she, her, hers
Wendy Webb previously served 30 years with the Alexandria, Virginia, Sheriff's Office, from 1986 through her retirement in December 2016, in positions that included Chief Deputy (2013-2016), Captain (2009-2013), and Division Chief (2007-2009). Her responsibilities ranged from managing administrative and inmate support services to directing the operations of the Alexandria Adult Detention Center. Wendy earned a Bachelor's degree in Sociology at the University of Virginia and completed Master's level courses in Psychology and Human Resources Management at George Mason University. A life-long resident of Northern Virginia, Wendy lives in Alexandria and volunteers at the Alfred Street Baptist Church in programs to help the needy. Her volunteer service in the past included work with Rising Hope Mission Church, the Capital Area Food Bank, and a community center in southeast Washington, D.C. She joined OAR's Board of Directors in November 2017, served as Treasurer of the Board from 2018 to 2020, and is currently serving as the Vice Chair of the OAR Board since September 2020.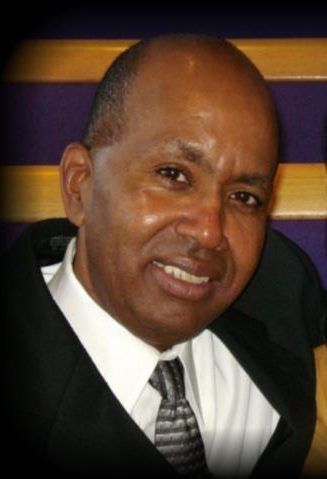 Don Hayes, Secretary | Pronouns: he, him, his
Don Hayes currently serves as Captain and Chaplain for the City of Alexandria Police Department, where he has been employed since 1981. During his tenure with the Department, he has received numerous awards, including being named Officer of the Year. Don is also the Pastor of the Oakland Baptist Church in Alexandria, a position he has held since 2006. He is only the 9th individual to serve in this capacity for this 120-year-old faith community. A native of Washington, D.C., Don now lives in the City of Alexandria, Virginia. An advocate of education and life-long learning, Don most recently earned a Masters of Divinity from Liberty University in Lynchburg, Virginia. He holds a Master's degree in Management and Leadership from The Johns Hopkins University in Baltimore, Maryland. He joined OAR's Board of Directors in September 2018, was elected Secretary of the Board in September 2020 and serves on the Development Committee.
Directors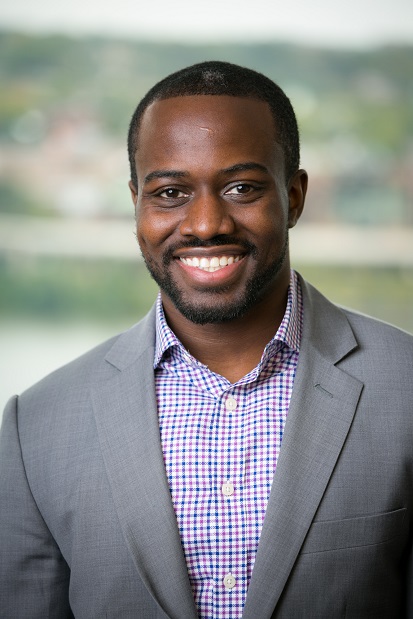 Shakir Cannon-Moye | Pronouns: he, him, his
Shakir Cannon-Moye is a Senior Consultant at Community Wealth Partners, a social sector consulting firm, where he leads client relationships and engagements by facilitating diverse leadership teams in bold decision-making and supporting the execution of transformational new ideas. Shakir has significant experience in strategy design, implementation, service delivery transformation, business process re-engineering, and organizational design. Prior to joining Community Wealth Partners, Shakir was a Manager at Deloitte Consulting where he led teams in program design, organizational design, governance, and implementing large-scale service delivery transformations. While at Deloitte, Shakir provided strategic consulting focused on capacity building for nonprofits, such as the Bosnian-based Mozaik Foundation, to successfully align their talent strategy to the organization's mission. He also worked closely with senior leaders of multiple government agencies to help implement a large-scale transformation of their operating model through business process re-engineering and human-centered design to improve how services are being delivered to their respective customers. Shakir received his B.B.A in Finance and M.B.A in Strategic Management from the George Washington School of Business where he was a Presidential Fellow. He is also a certified Project Management Professional. Shakir joined the OAR Board in 2019 and serves on the Development Committee.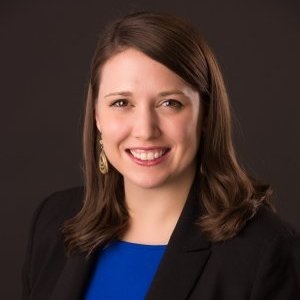 Mara D'Amico | Pronouns: she, her, hers
Mara D'Amico is a Training Administrator with the American College of Obstetricians and Gynecologists in Washington, D.C. From 2014-2016, she served as a Communications Fellow at the Georgetown Institute for Women, Peace and Security. Mara earned a Master's of Public Service from the Clinton School of Public Service at the University of Arkansas and is a graduate of Central Michigan University, where she earned a B.S. in Business Administration. A resident of Arlington, she is an alumni Board member for the Clinton School and Central Michigan's Volunteer Center and volunteers with Girls on the Run of Northern Virginia and the Crisis Text Line. She joined OAR's Board of Directors in November 2017 and serves as the Chair of OAR's Development Committee.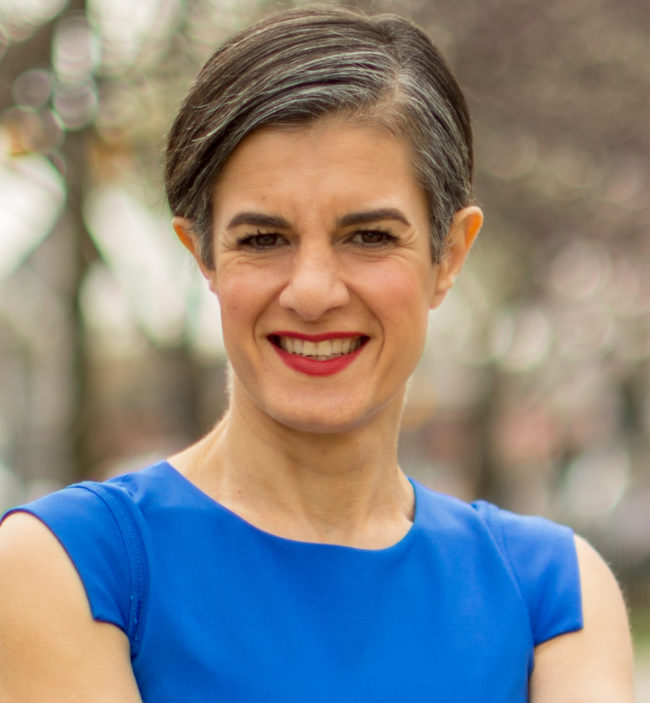 Parisa Dehghani-Tafti | Pronouns: she, her, hers
Parisa Dehghani-Tafti has a 20-year record of working to reform the criminal justice system as a public defender, an innocence protection attorney, and a law professor.  As your Commonwealth's Attorney, she will pursue justice for all, serve the community equitably, and build a criminal justice system that promotes safety, fairness, transparency, and accountability. As a public defender, Parisa litigated cases of systemic and constitutional issues, advocated to eliminate race, class, and gender bias in criminal proceedings, represented clients in parole proceedings, and obtained the first DNA exoneration in Washington, DC, which led to the discovery of false testimony by an FBI analysis and resulted in the FBI reviewing thousands of past cases.  As the legal director of an innocence protection organization, Parisa works to exonerate individuals wrongfully convicted of crimes they did not commit by investigating and solving decades-old cold cases involving such serious crimes as murder, rape, and arson.  As a law professor, Parisa has authored a law review article, demonstrating the need for meaningful national reforms to ensure the reliability of criminal convictions. Parisa's vast experience spans all stages of criminal law practice, from trial to habeas corpus proceedings; from parole hearings to death penalty representation.  She has participated in and briefed numerous cases before the United States Supreme Court and has successfully argued before the Virginia Supreme Court.  Throughout her career, she has been a voice for the indigent, an advocate for the innocent, a resource for returning citizens to reconnect with loved ones and rebuild their lives after paying their debt to society, and a supporter of survivors, victims, and their families to seek justice for themselves and their families. Parisa's deep lived-in experience on behalf of the vulnerable gives her a unique perspective on the impact on the lives of those interacting with our justice system.  Above all, she sees her role as bringing to the office of Commonwealth's Attorney the values that are part of Arlington and the City of Falls Church: diversity, openness, fairness, transparency, accountability. Parisa came to the United States as a child with her parents, Roohi and Pooneh. She attended the University of California, Berkeley, where she obtained a B.A. in Philosophy and Comparative Literature, and the New York University School of Law, where she obtained J.D. She has lived in Arlington for 12 years with her husband, a civil rights lawyer and law professor at Georgetown University Law Center. They have two children who attend Arlington Public Schools. Parisa served as Press Chair of the Arlington County Democratic Committee. She is a member of the Arlington branch of the NAACP and serves on its Criminal Justice Committee.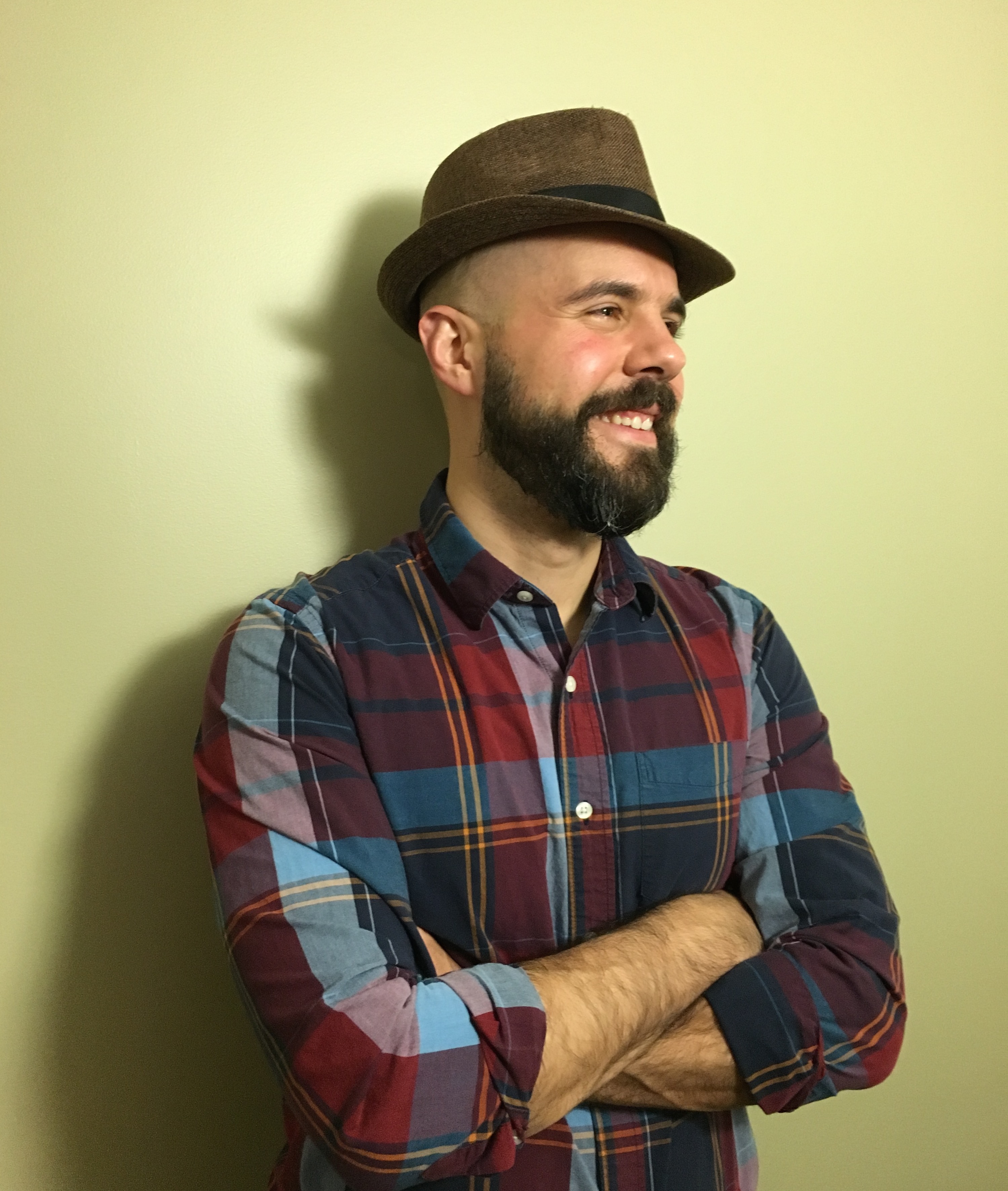 Andres Marquez-Lara | Pronouns: he, him, his
Andres Marquez-Lara is co-founder and CEO of UFacilitate, a company that helps organizations plan and conduct dynamic conferences, retreats, training programs, and workshops. He previously founded Promethean Community LLC, a social enterprise focused on improving social and environmental impact projects in Latin America and the Caribbean. Andres is on the faculty of the Executive Master in Policy Leadership program at Georgetown University's McCourt School of Public Policy; he is also adjunct faculty at the Georgetown University Institute for Transformative Leadership, a guest lecturer for Georgetown's Latin America Leadership Program, and a senior fellow at the George Washington University Center for Excellence in Public Leadership. He has collaborated with such organizations as the Inter-American Development Bank, Global Giving, Organization of American States, Feedback Labs, INCAE Business School in Costa Rica, U.S. Office of Personnel Management, and D.C. Department of Mental Health. In 2014, he was named an emerging social innovator of the year in North America by Ashoka and American Express and was recognized by the American Academy of Certified Public Managers in 2011. Andres earned a B.A. in psychology from Duke University and a graduate degree in clinical-community psychology from the Universidad Catolica Andres Bello in Caracas, Venezuela. He joined the OAR Board in 2019 and serves on the Development Committee.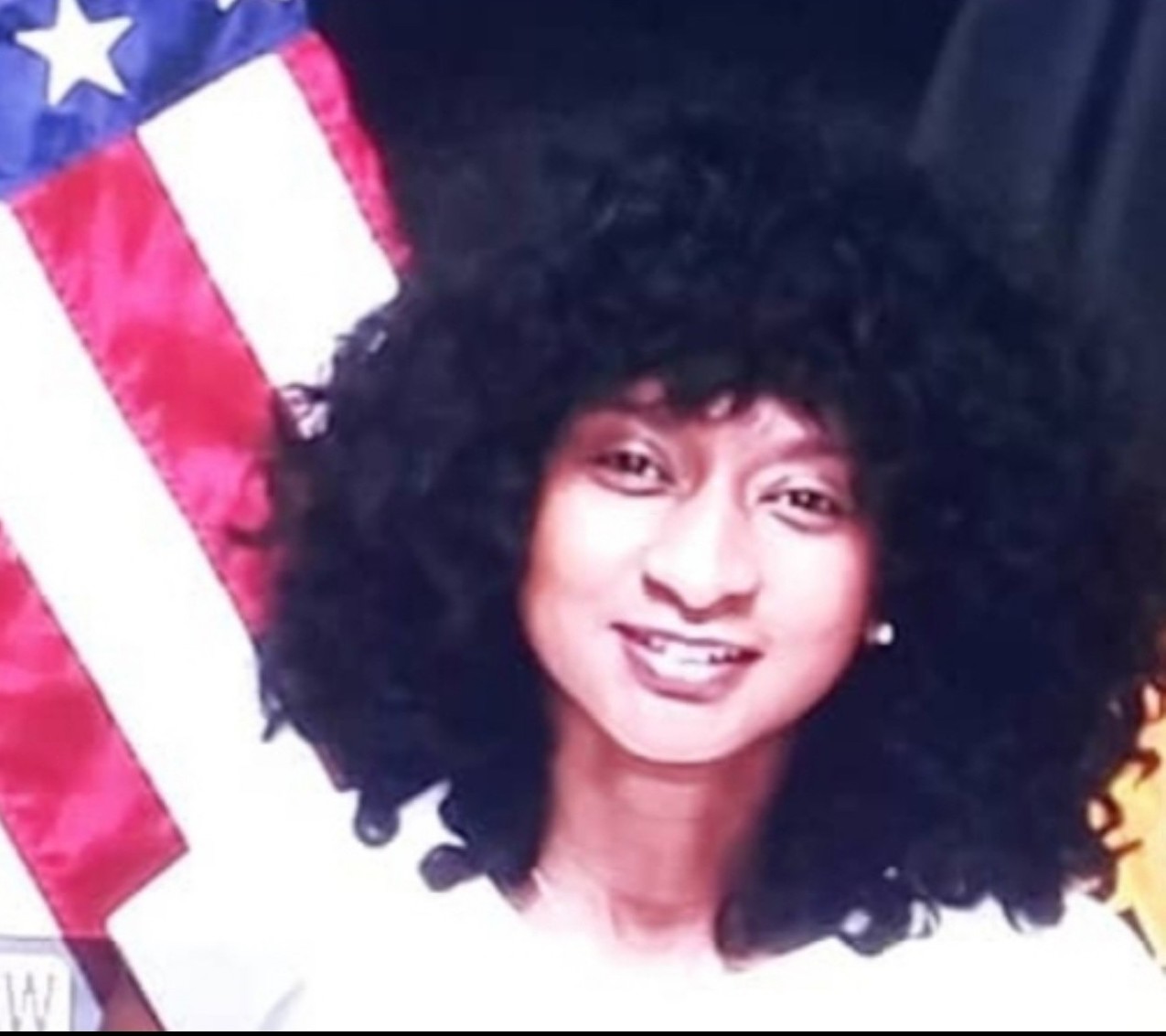 Camille Watkin | Pronouns: she, her, hers
Camille S.A. Watkin. I am a Jamaican born, Black woman living courageously in these United States of America. I am most honored to share my journey with my compassionate, purposed and brilliant 13-year-old daughter, Kennedy. I am a proud graduate of Howard University's College of Nursing. "H.U."
My liberation story includes that of poetry, WATO, undoing racism, respecting Indigenous People and culture, building generational health, ending cycles of childhood trauma, listening to nature, "rooting for everyone Black," knowing that poverty is man-made and not God approved, showing up, realizing that therapy is a super power, vulnerability is someone's strength, the colors pink and green hold a special meaning, reading to release, revive and realize, blessed to call on my family, HERstory is mine too, history is the art of truth, music is right, travel is breathing, creating change with creativity in mind, never-ever letting go of my Gong Gong's hand, social justice wrapped in strategies of lessons learned and surrounding myself with friends that share in the sun's light and the people's fight. My goal is to keep moving towards liberation in all my BLACKNESS!
I believe in the mission and work of restorative justice with the hopes that one day it can truly be looked upon in the highest regards and
called by its birth right… HUMANITY.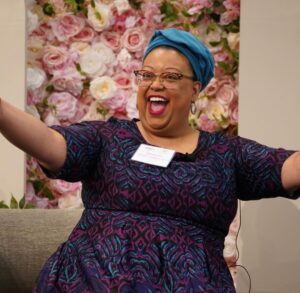 Ex-Officio, Elizabeth Jones Valderrama, MA, CVA, Executive Director | Pronouns: she, her, hers
Elizabeth Jones Valderrama is the daughter of Gladys Valderrama Valencia and Johnny Jones Williams; she is married and has a community of kitty fur babies.  Elizabeth has been an integral member of the OAR of Arlington, Alexandria, and Falls Church team for more than 16 years, including the last six years as OAR's Executive Director.  At nine years old, Elizabeth moved with her family from Costa Rica to Arlington, Virginia, where she graduated from Washington-Liberty High School in 1998 as the high school's first Hispanic/Latina Valedictorian.  She earned a BA in Spanish and Latin American Studies with a minor in History from the University of Virginia in 2002 and a master's degree in Organizational Management and Development from the University of Phoenix in 2005.  She is currently a doctoral candidate for a Doctorate in Management focused on Organizational Leadership.  She was a Certified Volunteer Administrator (CVA) and a 2009 graduate of the Leadership Center for Excellence Leadership Arlington Signature Program.  She was honored in 2014 as one of the 40 Emerging Community Leaders under 40 years old in Arlington County and in 2019 in the City of Alexandria.  Elizabeth Jones Valderrama was the Center for Nonprofit Advancement's 2020 Excellence in Chief Executive Leadership (EXCEL) Award winner.  She currently serves on the Alexandria Community Criminal Justice Board and Arlington County Community Criminal Justice Board.  Elizabeth is a facilitator for Encore Learning's class Crime, Public Safety, Justice, and Reentry in Arlington.  In addition, she has worked to shape statewide reentry programs through the Pre and Post Incarceration Services Coalition (PAPIS: Virginia Reentry Coalition) for the last nine years.  Jones Valderrama is Elizabeth's birth last name, and it comes from the Latin American tradition of combining the father and mother's first last names, and it is not hyphenated. In her spare time, Elizabeth enjoys being a virtual Zumba instructor specializing in Zumba Gold (low impact, low intensity, and great for anyone starting out, recovering from an injury, or ages 55 and better) and Zumba Chair (a great seated workout with gentle arm and legs movement. Great for anyone interested in working out while sitting or lying down) all with great rhythms like merengue, salsa, reggaeton, cumbia, bachata, tango, flamenco, soca/calypso, dembow, samba, belly dance, cha-cha, twist, Charleston, rock and roll, and more all done virtually through Zoom.
Photo Credit: Sylvia with Jason Dixson Photo 
Previous OAR Board Members
Thank you to all who served on the OAR Board of Directors
Jim Bennett
Sheila Berry
Burke Brownfeld
Pamela Bulloch
Jay E. Burkholder
Lori Carbonneau
Michel Carlton
David Connell
Brett Covington
Garen Dodge
Rev. Dr. Kathy Dwyer
Amy B. Edwards
Mark Ellmore
Bill Hylton
Joseph Katona
Mondre' Kornegay
Erin Mendenhall
Kate Miner
Dawson Nash
Ashley Nellis
Susan Olson
Michael Petkovich
John Pettiford
Robert Price
Abby Rafael
David Remick
Robert Roudik
Elissa Rumsey
Ann Springer
Theo Stamos
Alfred O. Taylor Jr.
Dave Wiley
Have we missed your name? Please reach out to sku@oaronline.org to ensure we list your name as a previous OAR Board of Directors member.