OAR Annual Fundraising Breakfast 2022 – Meet the Artists & Speakers
Meet the artists and speakers of OAR's Annual Fundraising Breakfast 2022 Virtual Event!
In case you weren't able to make a gift during the live event and still want to donate, click here
Artists
*listed in alpha order by first name*
Bway the Poet | Website: bway.showit.site | Socials: @bway___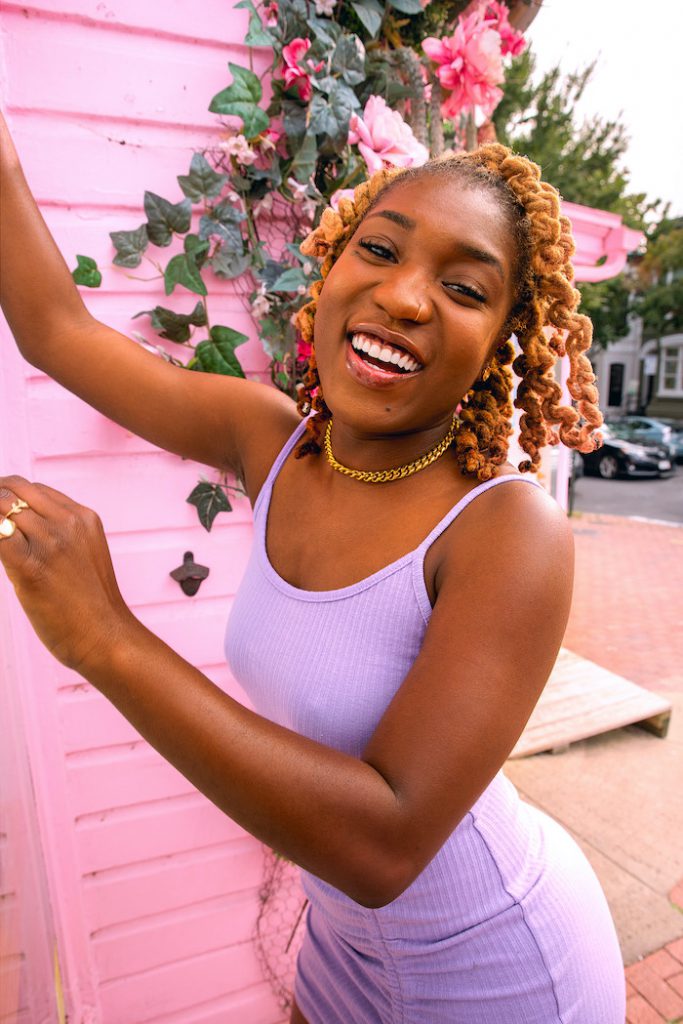 Gboea (Bway) is a Powerful Spoken Word Artist. Her ability to connect with any audience and paint vivid imagery with her words, has allowed her to travel to many different places and participate in poetry slams. In 2018 Bway won the Bus Boys & Poets "Beltway Poetry Slam" and was granted the opportunity to participate in the World National Poetry Slam, held in Chicago. She was also the feature poet for Bus Boys & Poets Hyattsville in September 2018. Bway has successfully released two spoken word EP albums, her first poetry book, and has featured on songs for several local musical artists. In addition to being a Spoken Word Artist, she is also a phenomenal inspiration speaker, former Miss Africa USA, and the founder of SpoQUEEN, a mentoring organization, that empowers young girls through the art of spoken word. 
Javon Rustin| Website: http://www.javonrustin.com/ | Socials: @JavonRustin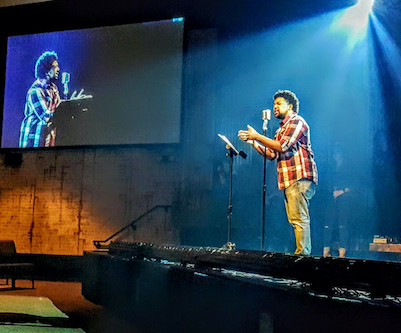 Javon Rustin is a poet, performer, and engineer. A writer of stories, stanzas, and software that graduated from NC A&T in 2013. Javon has spent five years competing nationally in poetry slams during which time he became a five time national semi-finalist and ranked 17th in the 2016 Individual World Poetry Slam. He has worked as a teaching artist for Dallas Public Schools, Big Thought, and other literary organizations. Javon has been published in five anthologies and his performances can be found on Button Poetry, Write About Now, and All Def Poetry. He also enjoys spending time as an avid reader, video game enthusiast, bike-rider, and deliverer of semi-decent jokes.
Larry Cook | Website: https://www.larrywcook.com/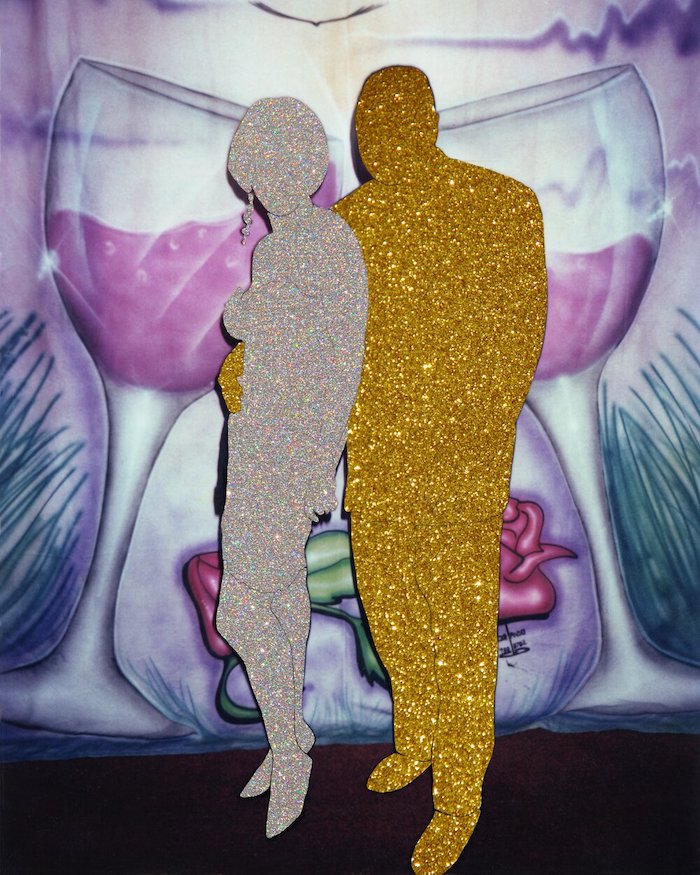 Larry Cook (b.1986, Silver Spring, MD) is a conceptual artist working across photography, video, and installation. Based in Washington, DC, Cook received his MFA from George Washington University (2013) and his BA in Photography from SUNY Plattsburgh (2010). Cook has exhibited his work nationally at the Kemper Art Museum (2021), MoMA PS1 (2020), the National Portrait Gallery (2019), and internationally at Weiss Berlin in Germany (2020). His work is in the public collections of the Museum of Modern Art, Harvard Art Museums, Baltimore Museum of Art, and other institutions. Cook has held artists-in-residences at Light Work and The Nicholson Project, among others. Cook is currently an Assistant Professor of Photography at Howard University.
Timothy Joshua | Instagram: @Tim_Joshua88 | TikTok: @RyanMarshallsArt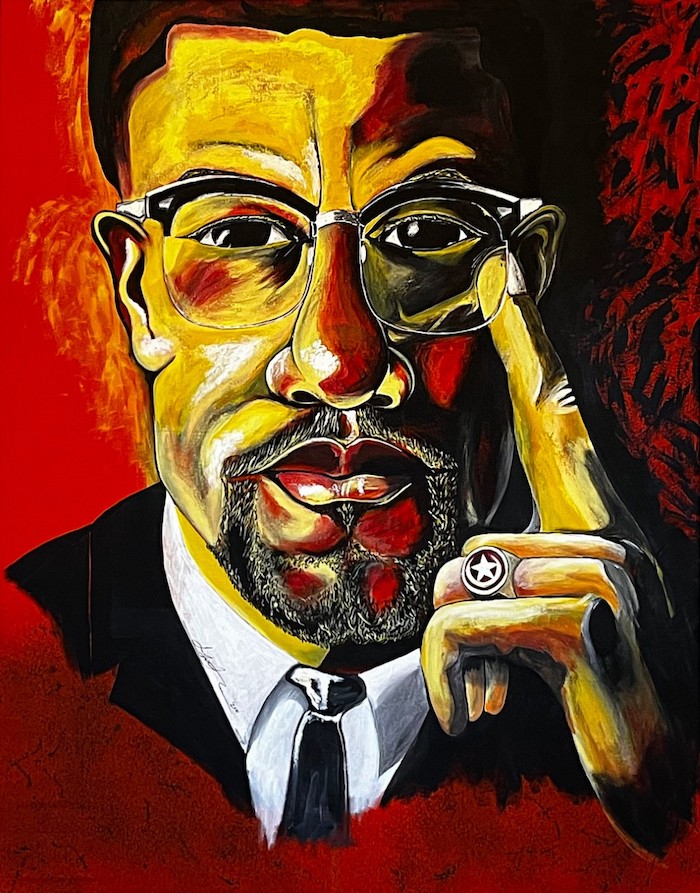 Mixed media and concept artist, Timothy Joshua, was born in Monroe, Louisiana, in 1988. He was first introduced to art by his loving father at seven, learning how to draw a taxicab door. Timothy displayed a passion for drawing and creating his animated characters throughout his early youth and teenage years. So naturally, he was drawn into over 23 years of art education, furthering his education by majoring in Industrial Design at the University of Louisiana at Lafayette. As a result, Timothy had the opportunity to learn how to properly conduct a presentation, client research, and product developmental processes.  After completing his college degree, Timothy moved to Texas to devote his time and efforts to becoming a motivational artist. He has built a diverse portfolio of personal and commissioned art pieces that positively speak toward his community. Timothy's goal is not to recreate a duplicate photograph but to create an exclusive and colorful art piece that mirrors clients' concepts and ideas. As a father, Timothy is influenced by his twin daughters. With them being only three years old, he strives to impact his community positively. Timothy has lived in Houston, Texas, for over six years, and he now calls it home.
Speakers
*listed in alpha order by first name*
|un|earth + bloom | Website: https://www.unearthandbloom.com/ | Socials: @unearthandbloom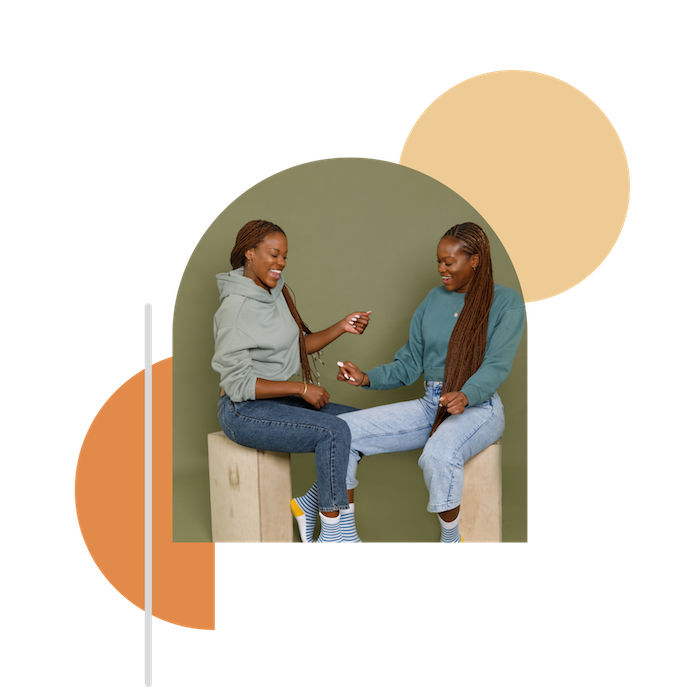 we are |un|earth + bloom — identical twin sisters, licensed mental health specialists, mind and body practitioners, and intergenerational healers. we have both received our masters in clinical social work and have advance education certifications in somatic trauma, emdr, trauma informed yoga, play therapy, somatic social justice, meditation, trauma informed care, and herbal wellness. we offer a holistic approach in addressing traumatic memory, which acknowledges the effects that one's traumatic past has on one's physical, mental, and emotional wellbeing. our work invites you to |un|earth — dig up, bring to light — hidden aspects of ones-self that are held hostage by trauma, and bloom. we are committed to the blooming journey of black women and girls. we understand that unearthing and blooming is a continuous process, which is why we are able to work with individuals no matter where they are in their transformative journey.
Alejandra Santaolalla, OAR Board Chair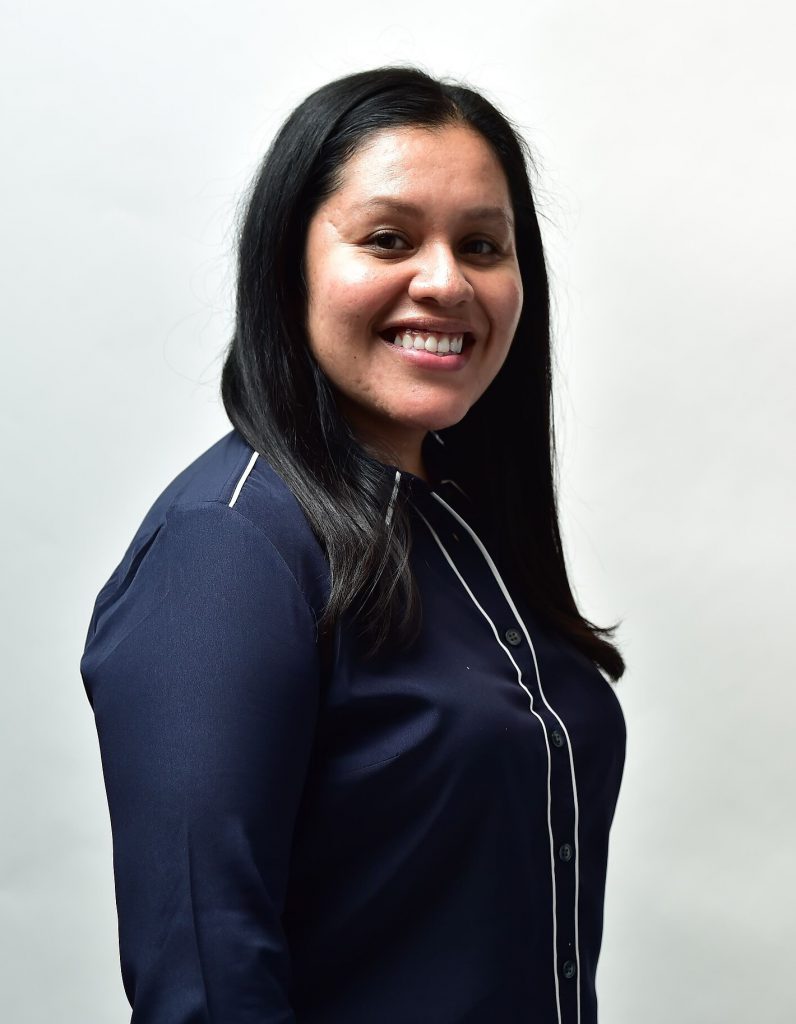 Alejandra Santaolalla (she/her) is an organizational and talent development specialist for social change. She's the Learning & Talent Development Director for the League of Conservation Voters and serves as an Organizational Effectiveness Specialist for Lopez-Wagner Strategies, an equitable communications agency. She has worked for mission-driven organizations advocating for women's reproductive health rights and increasing the number of women in elected office who support reproductive health choices for all. In addition to facilitating a culture of learning that enables changemakers to lead more effective organizations, Alejandra leverages organizational development strategies that center equity and inclusion within organizational culture, systems, and processes. Alejandra graduated from Old Dominion University with a Bachelor's in Fine Arts, Minor in Women's Studies and from Trinity Washington University with a Master's in Nonprofit Management. Alejandra is a proud immigrant and first-generation college graduate. She lives with her partner and their miniature poodle Coco in Alexandria, VA.
Don Hayes, OAR Board Secretary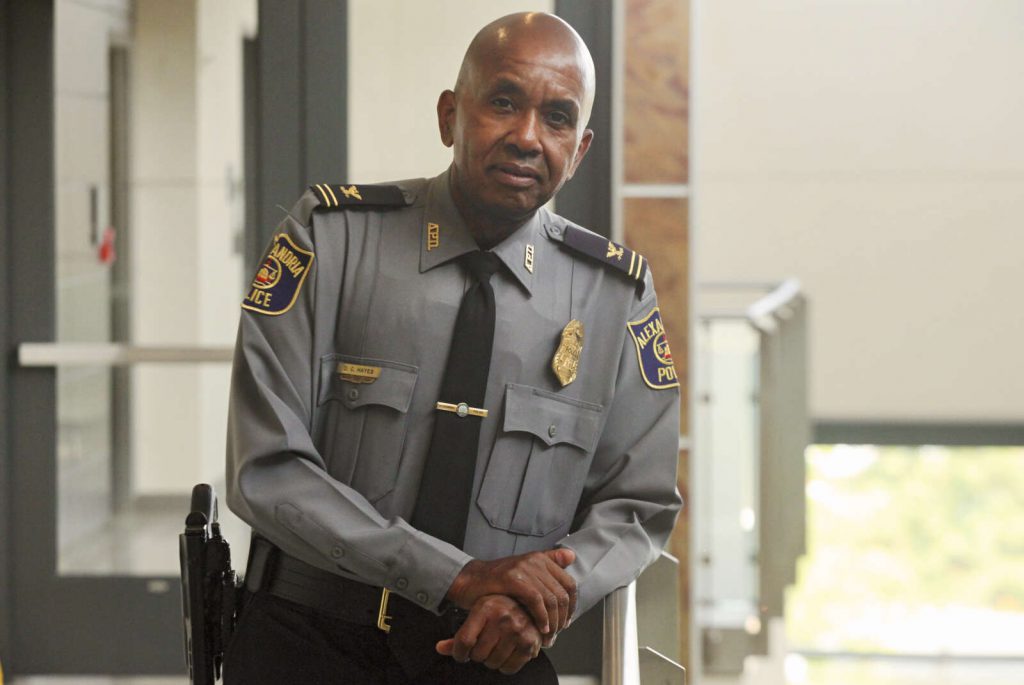 Chief Don Hayes has spent his entire career as a member of the Alexandria Police Department. He began as a police academy recruit in March 1981 and has progressed through the ranks to the top position. He has served in a leadership position in every bureau of the police department most notably as the Assistant Chief of police over the Field Operations and Criminal Investigations Bureau. Chief Hayes was born and raised in the City of Washington D.C. After graduating from Phelps Vocational High School, he served in the United States Air Force as a Presidential Guard at Andrews Air Force Base. Since joining the Alexandria Police Department, he has earned a bachelor's degree from Bowie State University, a master's degree from Johns Hopkins University in management and leadership and his MDIV from Liberty University Theological Seminary. He and his wife Gloria currently reside in Alexandria
Elizabeth Jones Valderrama, OAR Executive Director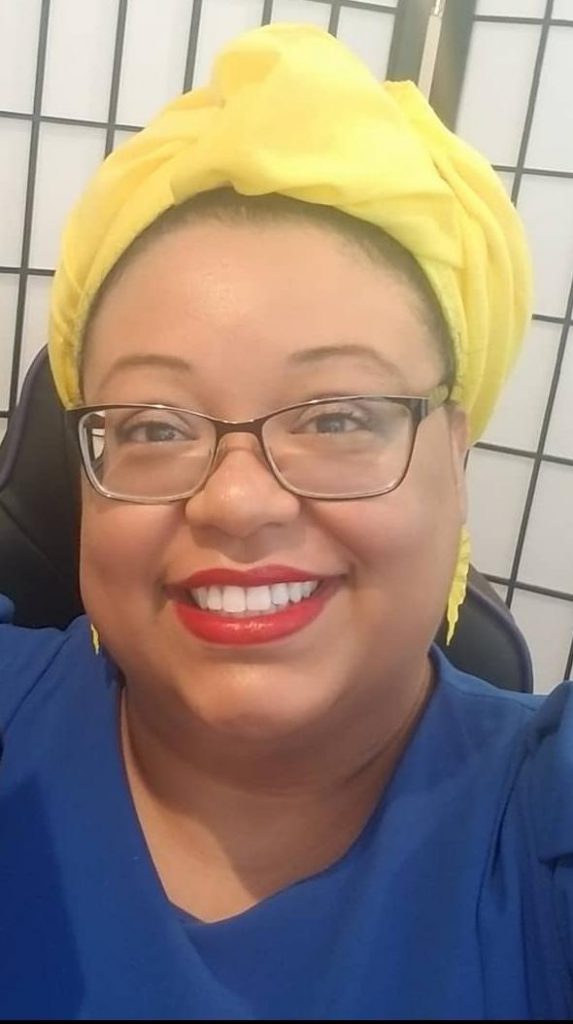 Elizabeth Jones Valderrama has been an integral member of the OAR of Arlington, Alexandria, and Falls Church team for more than 16 years, including the last six years as OAR's Executive Director. At nine years old, Elizabeth moved with her family from Costa Rica to Arlington, Virginia, where she graduated from Washington-Liberty High School in 1998 as the high school's first Hispanic/Latina Valedictorian. She earned a BA in Spanish and Latin American Studies with a minor in History from the University of Virginia in 2002 and a Master's Degree in Organizational Management and Development from the University of Phoenix in 2005. She is pursuing a Doctorate in Management and Leadership. She is a Certified Volunteer Administrator (CVA), a 2009 graduate of the Leadership Arlington Signature Program, was honored in 2014 as one of the 40 Emerging Community Leaders under 40 years old in Arlington County and 2019 in the City of Alexandria. She was the winner of the 2020 Center for Nonprofit Advancement Excel Award which honors exceptional nonprofit chief executives in the DC Metro Area. Elizabeth Jones Valderrama currently serves on the Alexandria Community Criminal Justice Board and Arlington County Community Criminal Justice Board. Elizabeth has facilitated Encore Learning's class Crime, Public Safety, Justice, and Reentry in Arlington. She served on the Arlington Police Practices Group and is currently serving on the Standards of Conduct for Virginia Law Enforcement Council. For the last eight years, she has worked to shape statewide reentry programs through the Pre and Post Incarceration Services Coalition (PAPIS: Virginia Reentry Coalition).
Sonya Renee Taylor | Website: https://www.sonyareneetaylor.com/ | Socials: @sonyareneetaylor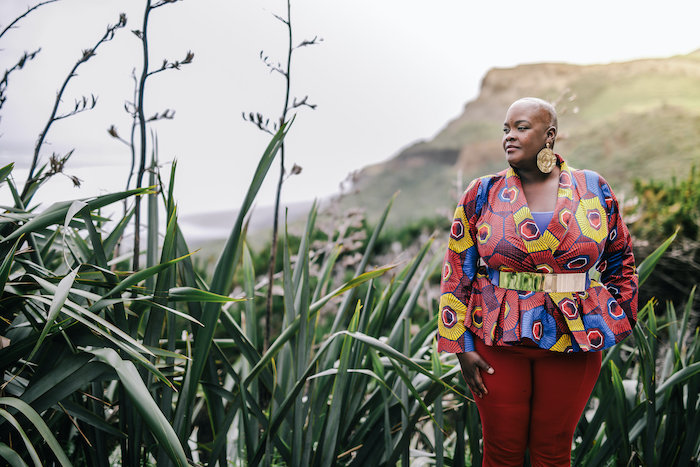 Sonya Renee Taylor is the Founder and Radical Executive Officer of The Body is Not An Apology, a digital media and education company promoting radical self-love and body empowerment as the foundational tool for social justice and global transformation. Sonya's work as a highly sought-after award-winning Performance Poet, activist, and transformational leader continues to have global reach. Sonya is a former National and International poetry slam champion, author of two books, including The Body is Not an Apology: The Power of Radical Self-Love (Berrett-Koehler Feb 2018), educator and thought leader who has enlightened and inspired organizations, audiences and individuals from board rooms to prisons, universities to homeless shelters, elementary schools to some of the biggest stages in the world.  In 2011, Sonya founded The Body is Not An Apology, as an online community to cultivate radical self-love and body empowerment. TBINAA quickly became a movement and leading framework for the budding body positivity movement. In 2015, The Body is Not An Apology developed a digital magazine, education and community building platform to connect global issues of radical self-love and intersectional social justice.  Today, TBINAA is a digital media enterprise reaching nearly 1 million people per month from over 140 countries with. Sonya resides between the California Bay Area and Aotearoa New Zealand. Sonya continues to tour globally sharing lectures, workshops and performances focused on radical self-love, social justice and personal and global transformation.
Special thanks to Striking Media for the video production for this event!