Support OAR for GivingTuesday on Tuesday, November 30th, 2021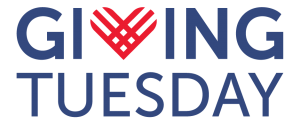 What is GivingTuesday?
GivingTuesday is a global generosity movement unleashing the power of radical generosity. GivingTuesday was created in 2012 as a simple idea: a day that encourages people to do good. Since then, it has grown into a year-round global movement that inspires hundreds of millions of people to give, collaborate, and celebrate generosity. This year OAR is a participating nonprofit in GivingTuesday and we hope you can join us in giving whether it's some of your time, a donation, or the power of your voice in your local community.
How you can support OAR's programs for GivingTuesday:
Support OAR's Direct Services program for GivingTuesday this year. Right now your support is more crucial than ever with all that has been going on. We ask that you keep OAR participants and their families in mind during this time as we are still supporting the emergency needs of those being released from incarceration and their families. We have already seen an increase in needs over the last year and half since the COVID-19 pandemic. OAR's provides a range of Direct Services to recently released individuals including:
Food
Phones
Laptops
Mental Health services
Housing assistance
Transportation assistance
Clothing
Employment Services
ID Retrieval
Where to Donate for OAR's GivingTuesday Campaign:
Visit our GivingTuesday Campaign page here to make a donation
Or alternatively, you can always visit our website and make a donation online here. Please make sure you include in the "comments" section you would like your gift to go towards OAR's Giving Tuesday campaign.