OAR's Annual Virtual Liberation Fundraising Breakfast 2023 RSVP Form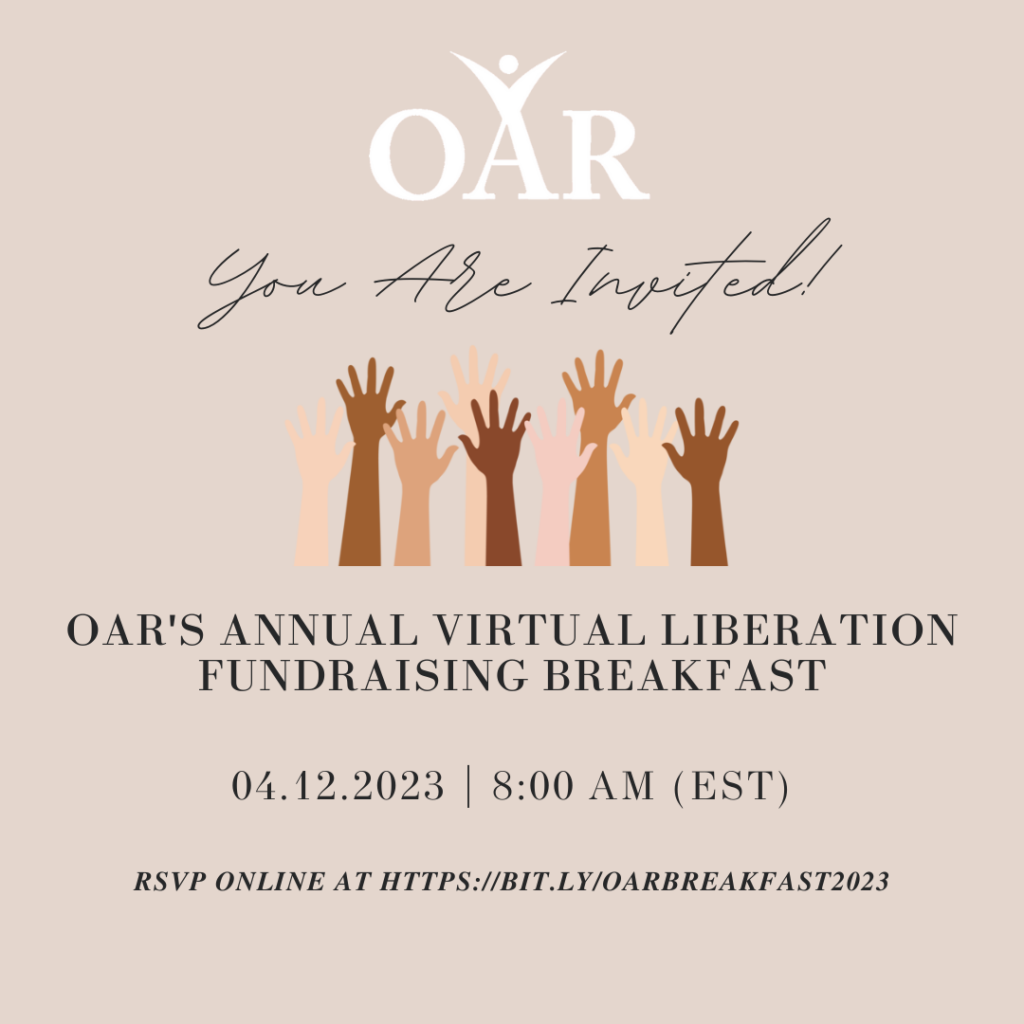 Join us for OAR's 15th Annual Liberation Fundraising Breakfast virtual event! We are inviting you and your loved ones to join us for an inspiring event filled with joy, love, and celebration for OAR participants, their families, and this journey we are on.
Date – Wednesday, April 12, 2023
Time – 8:00am (EST)
Where – Virtual Event (RSVP is required in order to receive the link to join)
Please fill out the RSVP form below. RSVP is required for this event.
Questions? Contact Stephannie Ku at sku@oaronline.org