OAR Tours
Each one-hour tour features: a brief presentation from OAR leadership; an opportunity to talk with staff; participant success stories; and a tour of the OAR office.
Tours are held at the OAR office, located at 1400 N. Uhle Street, Suite 704, Arlington, VA 22201. To reserve a space for one of the Tours listed below, to register click here or call us at 703-228-7030.
Wednesday, October 24 12:00pm
Thursday, November 15 6:30pm
Tuesday, November 27 12:00pm
Thursday, December 6 8:00am
Wednesday, December 19 12:00pm
Tuesday, January 8 6:30pm
Thursday, January 24 12:00pm
Wednesday, February 13 8:00am
Tuesday, February 26 12:00pm
Can't make any of these Tours? Additional Tours are scheduled throughout the year at different times of the day, or just let us know what works for your group of 6 or more.
Events
Join us for these upcoming events:
Annual Toy Drive 
October 2018 – December 2018
Get ready for OAR's Annual Toy Drive! This year, the Toy Drive will kick off on October 8, 2018. Every year from October to December OAR hosts a Toy Drive to collect toys and gifts for children of parents incarcerated as a part of OAR's Project Christmas Angel Program. We are currently looking for businesses and organizations in the community to host donation boxes for us! If you are interested in hosting a donation box, please email hpritchett@oaronline.org. For more information about this year's Toy Drive click here.
Arlington Young Professionals Care!
Saturday, October 13, 2018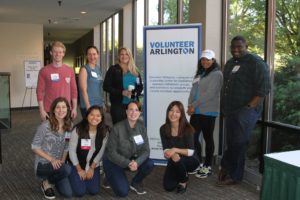 If you are a young professional in the community looking for volunteer opportunities, this is the perfect event for you! The Leadership Center for Excellence's Young Professionals Program is hosting an event at the Holiday Inn in Ballston to bring together young professionals for a Volunteer Fair and a Power Hour of Service that will benefit OAR! For more details on this event and to register for this event, click here.