The Board of Directors of OAR of Arlington, Alexandria, and Falls Church, VA has selected three new members to its Board of Directors. Joining the Board are Brett Covington, Mara D'Amico, and Wendy Webb.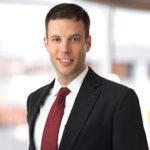 Brett Covington is currently a Senior Associate at Hollingsworth LLP in Washington, D.C. where he focuses on complex civil litigation. He has resided in Northern Virginia for the past six years, four years in Arlington and two in Alexandria. Covington is a dedicated member of the community, connected to important social issues and a graduate of the Leadership Arlington Young Professionals Program. Covington first learned about OAR when he attended an event hosted by OAR about the need for sentencing reform. After developing a passion for sentencing reform, Covington reached out to OAR and has provided legal services to OAR on a pro bono basis for the past two years. He has served as outside counsel to OAR advising mostly on business transactions and employment matters. "Public service has always been an important part of my life, and I believe that with my legal skills and experience with the criminal justice system I can have the most positive, substantial impact through my involvement with the OAR Board," he said. Covington now serves on the Governance Committee for the OAR Board.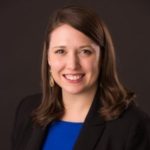 Mara D'Amico works for the Long-Acting Reversible Contraception (LARC) Program at the American College of Obstetricians and Gynecologists to make sure all women can access the full range of contraceptive methods in the United States. She is extensively involved in the community as well, as a 2018 New Leaders Council DC Fellow, a volunteer crisis counselor with Crisis Text Line, and a volunteer with Girls on the Run of Northern Virginia. D'Amico is also a member of the Clinton School of Public Service Alumni Board, the Central Michigan University Volunteer Center Alumni Board, and a drummer with Batalá Washington. "I am thrilled to join OAR's Board to support the mission. OAR is doing the necessary and important work to make sure individuals are prepared to re-enter society, greatly reducing their risk of recidivism and increasing the likelihood that they will reintegrate successfully," said D'Amico. D'Amico serves on Development Committee for the OAR Board.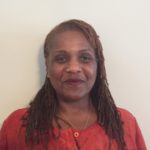 Wendy Webb is a retired Chief Deputy from the City of Alexandria Sheriff's Office and life-long resident of Fairfax County, VA. Her career in law enforcement was dedicated to the residents of Alexandria, including the adults housed in the William G. Truesdale Adult Detention Center. Webb is a certified Human Resources Manager, a certified auditor through the American Corrections Association and Commission on Accreditation for Corrections and is currently in training to become a certified auditor for the Prison Rape Elimination Act (PREA) through the Department of Justice. She is also a graduate of Leadership Alexandria and has a B.A. in Sociology with a minor in Psychology from the University of Virginia. "My interest in OAR developed as I observed the staff's commitment and dedication to the mission and participants of OAR," said Webb. "The work and success of this organization has been consistent for more than 43 years, and I believe that returning citizens deserve a second chance." Webb currently serves on the Finance Committee for the OAR Board.