Celebrate #GivingTuesday 2023 with OAR!
Tuesday, November 28, 2023 – All Day
OAR of Arlington, Alexandria, and Falls Church Celebrates GivingTuesday, joining millions around the world participating in the global generosity movement on November 28, 2023
This GivingTuesday, OAR's goal is to raise $6,000 for OAR's Direct Services programs on behalf of OAR participants and their families who we are on the journey to ensure a safe and thriving reentry and homecoming process.
Click here to visit OAR's #GivingTuesday Campaign Page to Donate
GivingTuesday is a global generosity movement, unleashing the power of people and organizations to transform their communities and their world. GivingTuesday will kick off the generosity season this year by inspiring people to give back on November 28, 2023, and throughout the year.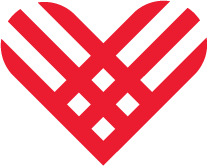 In the spirit of community, OAR has joined the GivingTuesday movement again this year. Everyday at OAR, we strive to make our community a better place for all to live and thrive. We call upon our community to join us in spreading love, joy, and liberation to all, especially those impacted by the criminal legal system. For every single person to feel a sense of belonging and love in this community, we have to work together to spread generosity and compassion.
"GivingTuesday inspires people all around the world to embrace their power to drive progress around the causes they care about, not just on one day but throughout the year," said Asha Curran, GivingTuesday's CEO, and co-founder. "With country and community leaders, millions of organizations, and countless givers of all kinds, GivingTuesday is creating a shared space where we can see the radical implications of a more generous world."
Those who are interested in joining OAR's GivingTuesday initiative can visit OAR's official GivingTuesday Campaign Page. For more details about the GivingTuesday movement, visit the GivingTuesday website.
About OAR
OAR is a community-based nonprofit organization that envisions a safe and thriving community where those impacted by the legal system enjoy equal civil and human rights. Through our Upstream work, we are confronting and dismantling individual racism and racism in the legal system and across all systems. Our Downstream work allows us to be on the journey with individuals of all genders returning from incarceration and their families. We also offer alternative sentencing options (including community service) and diversion programs so people can avoid the trauma of incarceration and instead help the community thrive.
About GivingTuesday
GivingTuesday is a global generosity movement unleashing the power of people and organizations to transform their communities and the world. GivingTuesday was created in 2012 as a simple idea: a day that encourages people to do good. Over the past eleven years, it has grown into a global movement that inspires hundreds of millions of people to give, collaborate, and celebrate generosity.
Whether it's making someone smile, helping a neighbor or stranger out, showing up for an issue or people we care about, or giving some of what we have to those who need our help, every act of generosity counts and everyone has something to give. GivingTuesday strives to build a world in which the catalytic power of generosity is at the heart of the society we build together, unlocking dignity, opportunity, and equity around the globe.